The Luxury Apartments Downtown Houston Magazine Calls The Place to Live
---
As the most walkable downtown luxury apartments Houston has to offer with two acclaimed restaurants, 500 Crawford gives urban sophisticates a reason to make Downtown Houston their home base. These pet friendly apartments are home to spacious one- and two- bedroom layouts dimensioned for upscale décor framed by contemporary architecture.

Winner of the 2020 Online Reputation Assessment JD Power Award
---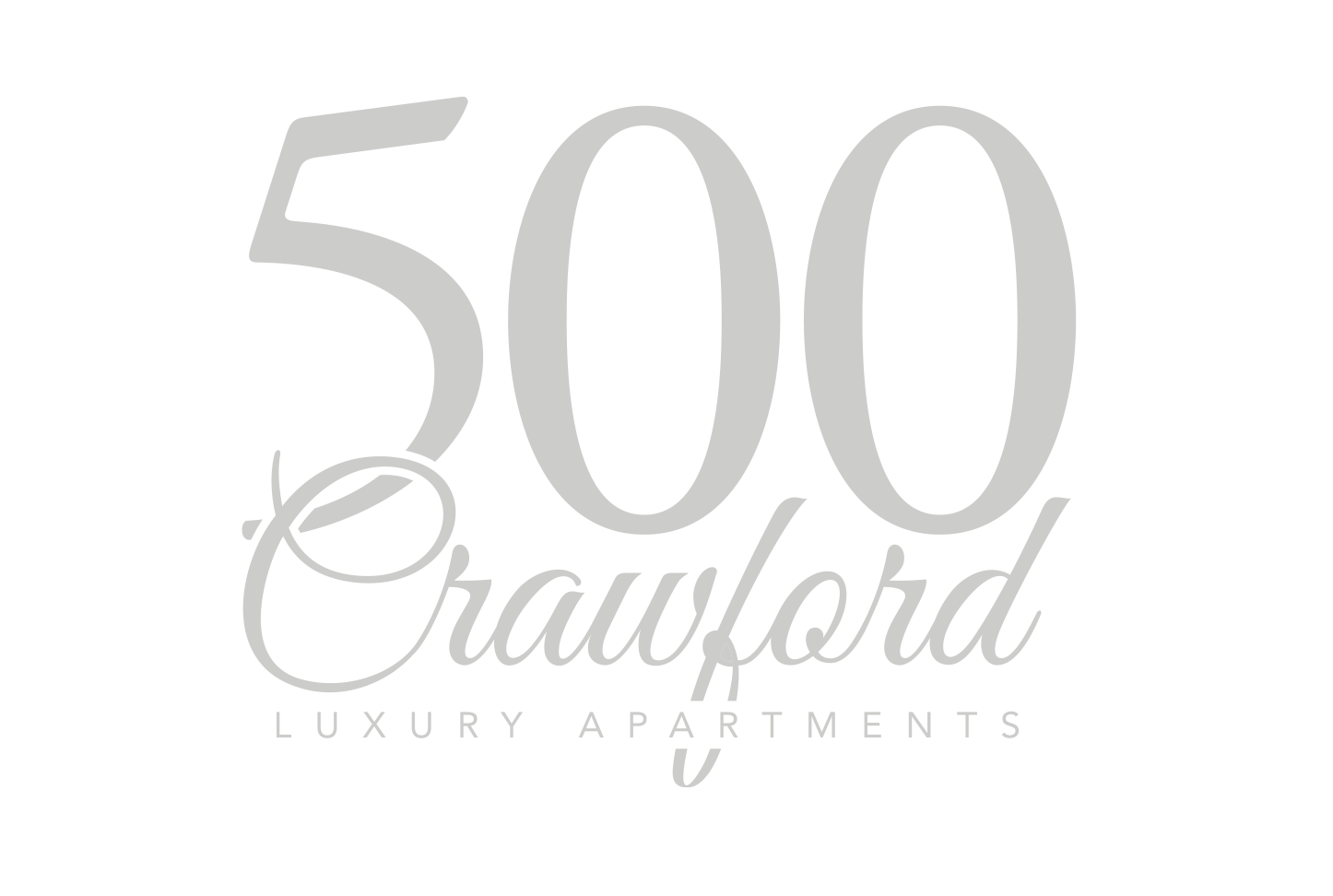 Start Walking the Walk
---
Discover Downtown Houston that has been designed for maximum convenience. With direct access to award-winning parks, sports stadiums and a bevy of A-list restaurants, 500 Crawford offers a cosmopolitan lifestyle in the middle of it all.
View Neighborhood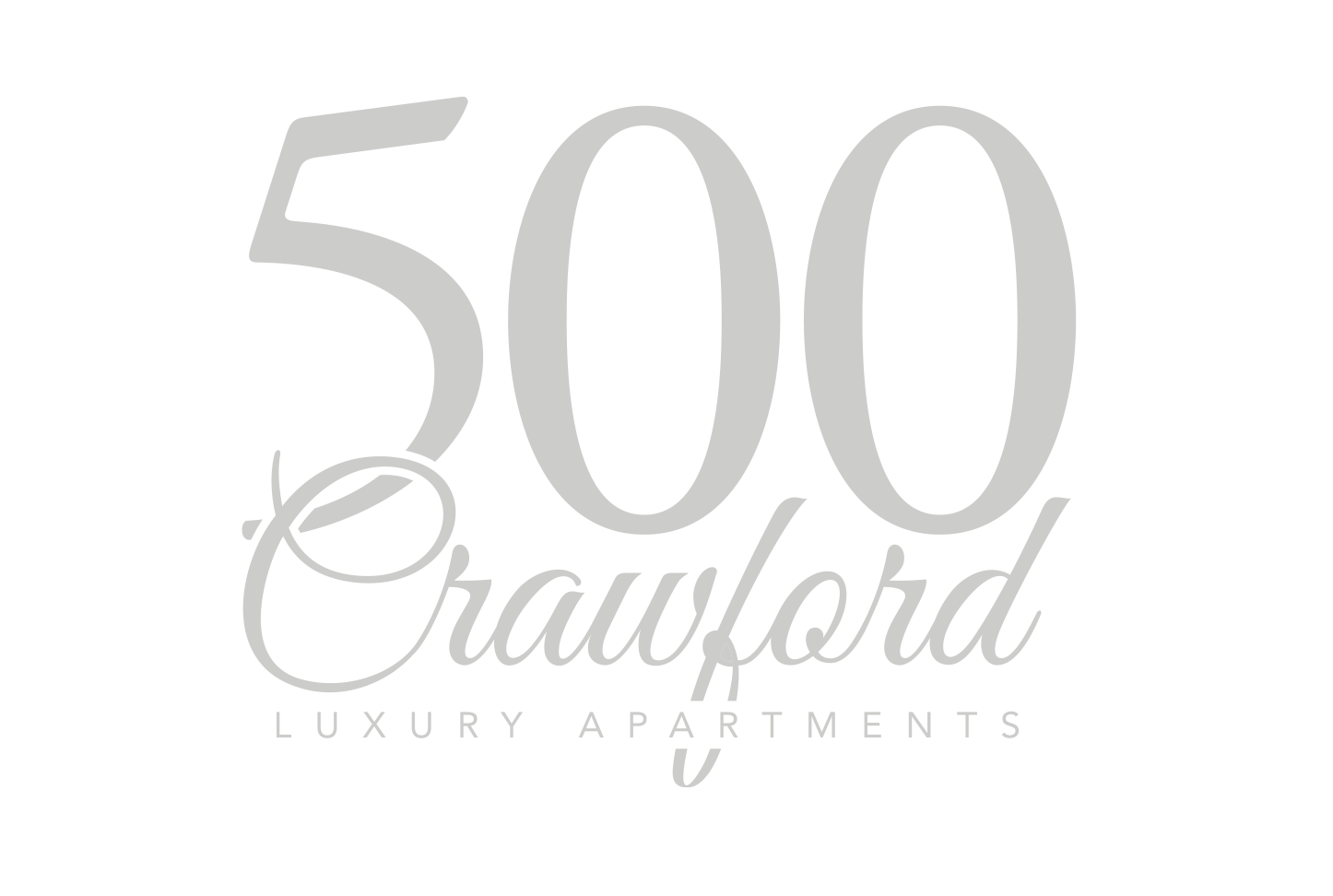 Style + Comfort
---
Each and every floor plan at 500 Crawford was built with our residents in mind. Find the apartment home that fits your busy lifestyle today.
View Floor Plans
What Our Residents Say
---
"I really love living at 500 Crawford! It has a great "homey" vibe right in the middle of downtown. We go down to the restaurant attached to the building for brunch all the time and always run into our neighbors - it's a great community w/ awesome staff!"Sarah J. September 2020
"I thoroughly enjoyed the leasing process here from start to finish. This is a very enjoyable place to live and I always have great conversations with the front desk personal. Mr. Campos who helped with my leasing process was always professional and walked me through every step of the way. Can not recommend enough. "Stephen O. March 2020
"This place is amazing, from the living space to the view. You can't beat a great view when you're right next to Minute Maid Park! Also the people that work here are always so friendly, such as Nick C. I would highly recommend this place. "Alicia E. January 2020
"Great area and friendly staff. The move in experience was very smooth! I love the apartment and the location. The complex is well maintained and always clean. Great amenities in place! "– Joseph B. December 2018
"Great area and friendly staff. The move in experience was very smooth! I love the apartment and the location. The complex is well maintained and always clean. Great amenities in place!" – Joseph B. December 2018
"Love our apartment and the location of the building, like living in a beautiful hotel! The staff is second to none and make the experience of living here a joy everyday."– Ginger Hutcherson, December 2018
"Great modern space! The people working here are awesome! Ask to speak to Alex when you come and he will take care of you! – Travis Walker, August 2018
"Can't say enough about how amazing this complex is. Great luxury apartment at a location that would be hard to beat in downtown Houston. The staff also has great customer service and attention to detail. My time here has been great so far. – TJ Jijani, February 2018
"I have lived at 500 Crawford for 4 months and love it! I moved from out of state and everyone here made me feel so welcome. They answered my one million questions with a smile every time and went beyond helpful. I love my apartment, the gym, the pool the coffee room." – Laura Stone, June 2018
"Being a New York city girl, I was really hoping to find a place in Houston that would still remind me of home. Ever since I first called, Josh was not kidding about how much I would love it. Josh helped me lease my home here (which I literally didn't have to do anything) he was super patient and understanding of all my home needs."– Marisa, July 2018
"The staff, the service, the security, and the proximity to MinuteMaid are unparalleled! I love living here and look forward to the time to come! Go ASTROS!! – Jeffery Koenig, October 2018
"Great apartment complex! Location is awesome, restaurants and bars are within walking distance. Special thanks to Josh, the leasing agent, he was amazing! He showed us through the whole apartment complex multiple times and was extremely informative! He gave us great tours and really brought out the great features 500 Crawford had to offer. "– Sital Khatri, February 2018
"I absolutely love this place! Alex and Josh are amazing! They will even put your groceries in your apartment!!! I recently instacarted a few items and the delivery was earlier than the reserved time! But have no fear! Josh and Alex to the rescue! They personally saw to it that my groceries were safely in my apartment and Alex even put my ice cream in the freezer!– Hee Jin Chang, March 2018"
Read More Reviews
Quality Crafted By The Finger Companies
---
Under the leadership of veteran developer Marvy Finger – whose 60-year plus track record speaks for itself – the Finger Companies has earned an undisputed reputation as the leading independent developer of luxury apartment homes in the country for one reason: unwavering commitment to excellence. With a visionary knack for finding the best locations, the Houston, Texas-based company has led the industry in the highest quality construction, cutting edge design, lush landscaping, envelope-pushing amenities, and unparalleled property management for six decades.
Request A Private Tour
---